Martin Schreiber
We are pleased to announce that Martin Schreiber will be represented by Artblend Gallery at Spectrum Miami during Miami Art Basel, December 5 to 9, 2018. Visit the ArtBlend Booth # 105 and 108. We look forward to seeing you!
Complimentary General Admission 5-day Passes that includes the Opening Night Preview Party can be obtained by emailing info@artblend.com
And see new images of Martin Schreiber's work at:
www.artblend.com/Martin-schreiber
Martin Schreiber developed unique hard-edge geometric abstract styles over many years, utilizing a variety of media in paintings, sculptures, paper works, and three-dimensional constructions. His precise and highly detailed work has been exhibited in many galleries in New York City, Miami, Sao Paulo (Brazil), and Montreal (Canada), as well as the Dallas Museum of MADI and Geometric Art, the Boca Raton Museum of Art, and Art in Public Places of the Palm Beaches.

Mr. Schreiber enjoyed a long and successful art career both as a commercial artist in New York City, and as a passionate creative geometric artist. Perhaps stemming from his early apprenticeship as a diamond cutter, his work is a commitment to the hard-edge experience. Mr. Schreiber's use of color, size relationships and geometry produce vibrant chromatic works of art. He crafted distinctive works of art until his illness prevented him from continuing. He passed away in January 2005. His daughter Judith has represented The Martin Schreiber Art Collection at presentations in Miami, New York, Cincinnati and San Diego, with others planned.
Martin Schreiber's work is represented by his daughter Judith who now manages his collection.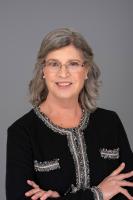 "Cool, expert, judiciously planned geometrical paintings…work out close color relationships with considerable finesse."

The New York Times

"Schreiber's spectral colors, used in new exciting relationships, seem to exist independently in space, without altering the over-all patterns of the surface, or the complexities of the structure itself. He has created a refreshing and dramatic 'parody' of methods, while his work exists on its own aesthetic terms, and should be seen to be fully appreciated."

Arts Magazine

"A series of beautifully crafted works, geometrically abstract, sensuous and radiant in their color relationships and illusionistic in their handling of form and space…It is the color usage, in combination with the spatial intervals and the almost surgical precision of the craftsmanship that gives these paintings their appeal. The flatness of the surface, devoid of brush stroke, and the flawless execution produce a lyrical yet resonant visual experience.

Newsday, Malcolm Preston

"....To round out the show, Schreiber exhibits a few small sculptures, scale models for much larger works. The models of metal and cardboard, transfer the same concentric geometry into three-dimensional forms. Classically white and pristine, they define the space in which they exist with a clarity and sharpness quite like the paintings…This is a good, good show."

Newsday, Malcolm Preston